Guide to a Gender Neutral Nursery Design
Are you looking for the perfect theme for your incoming little one's nursery?
You want it to be functional and have lots of storage but still look cute. Your first point of contact: Google. Hey Siri, show me the best girl's (or boy's) nursery designs. Your search result is filled with pink and blue nurseries. Fairy themes for girls, car themes for boys. But many millennial parents are now considering going neutral. Here's why you should look into neutral nursery designs and how to create one yourself.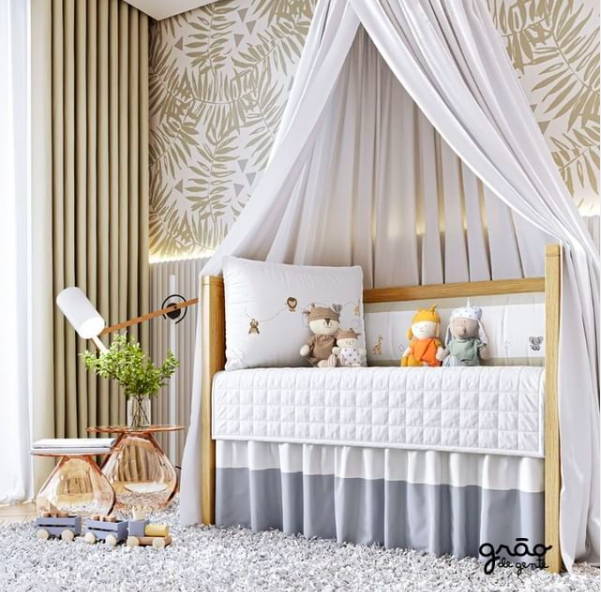 📷 @graodegenteusa
Why Create a Gender Neutral Room
Gender-neutral rooms are a millennial parent pick because of many reasons. It is a great option for siblings sharing rooms or for twins. You have more options to pick from rather than constricting your choices to pinks and blues. Furniture is always an investment and with a baby on the way, parents are pulled financially in many different directions. By picking a gender-neutral theme, you can pick more permanent pieces that your baby can grow into (and also possibly share in the future) rather than having to replace them in a short period.  It is also a great way to break gender stereotyping at a young age. Babies are fast learners and they learn through observation. Exposing them to the idea of gender neutrality can help avoid notions of gender stereotyping at an early age.  If you're considering going neutral for your little one's nursery, read through some helpful tips to make the process easier! 
Setting a theme 
Start by setting a theme. You'll be surprised to find a lot of neutral themes that you can pick from. Here are some of our favourite ones:
1. Safari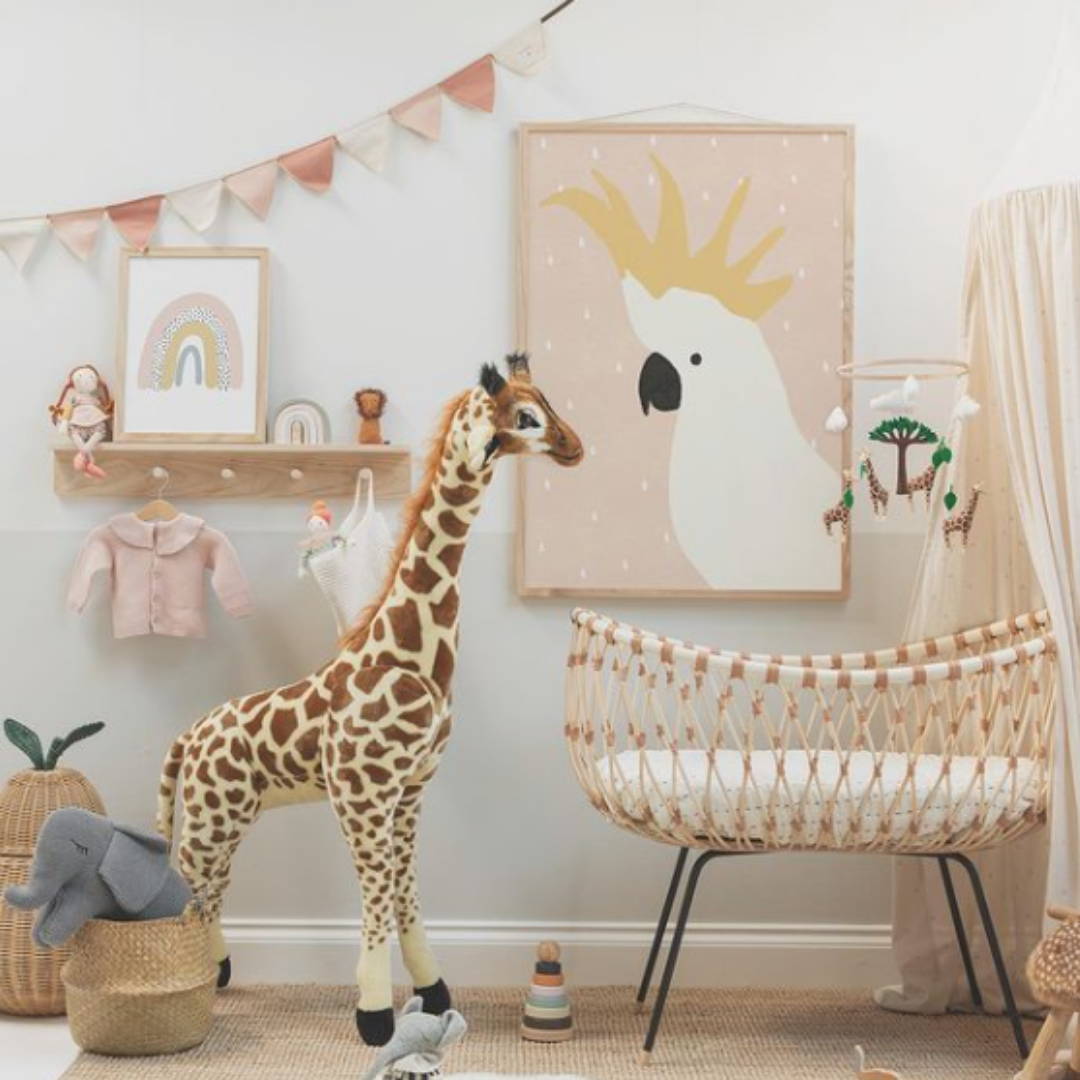 📷 
@prettyinprintart
2. Boho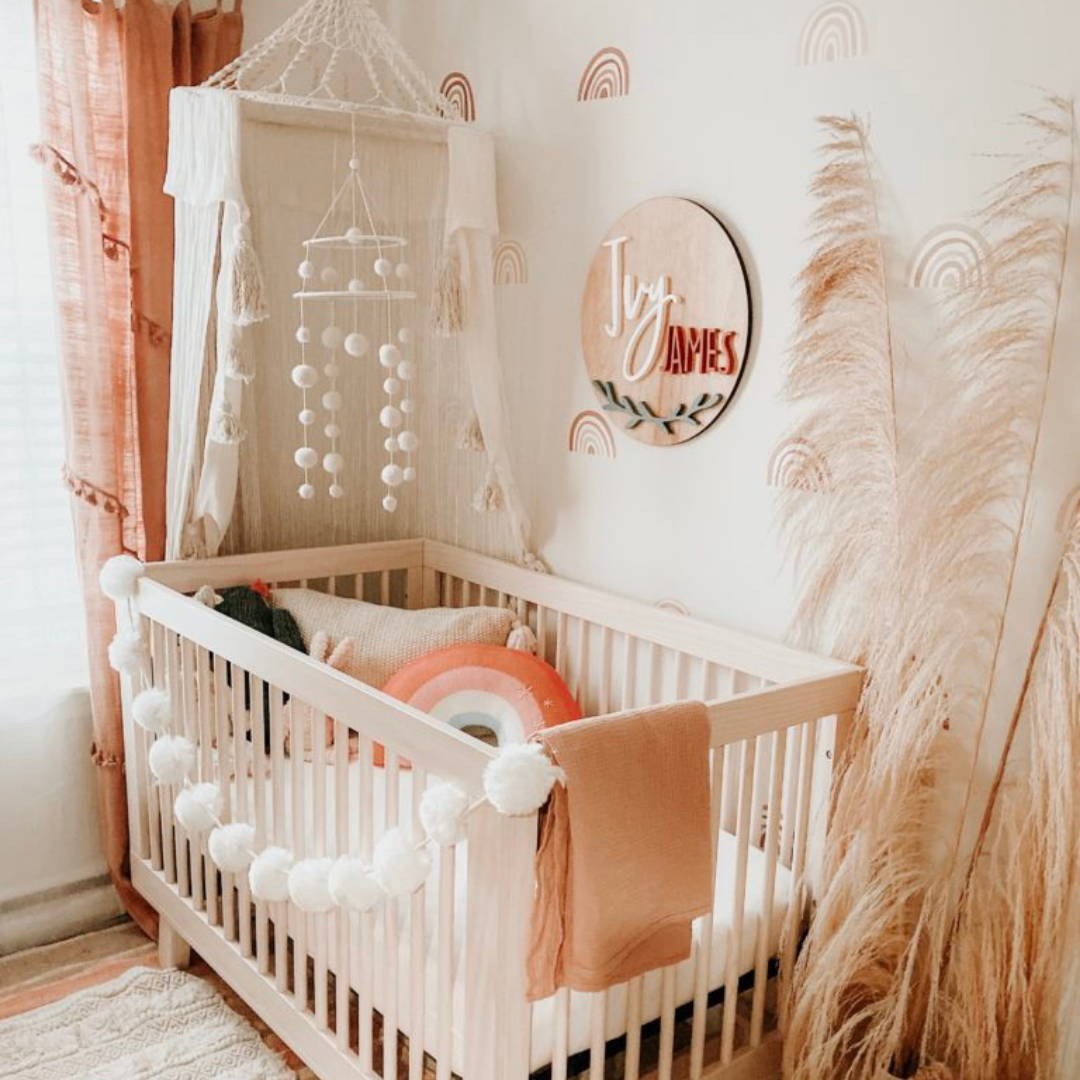 📷
projectnursery.com 
3. Summer/Clementine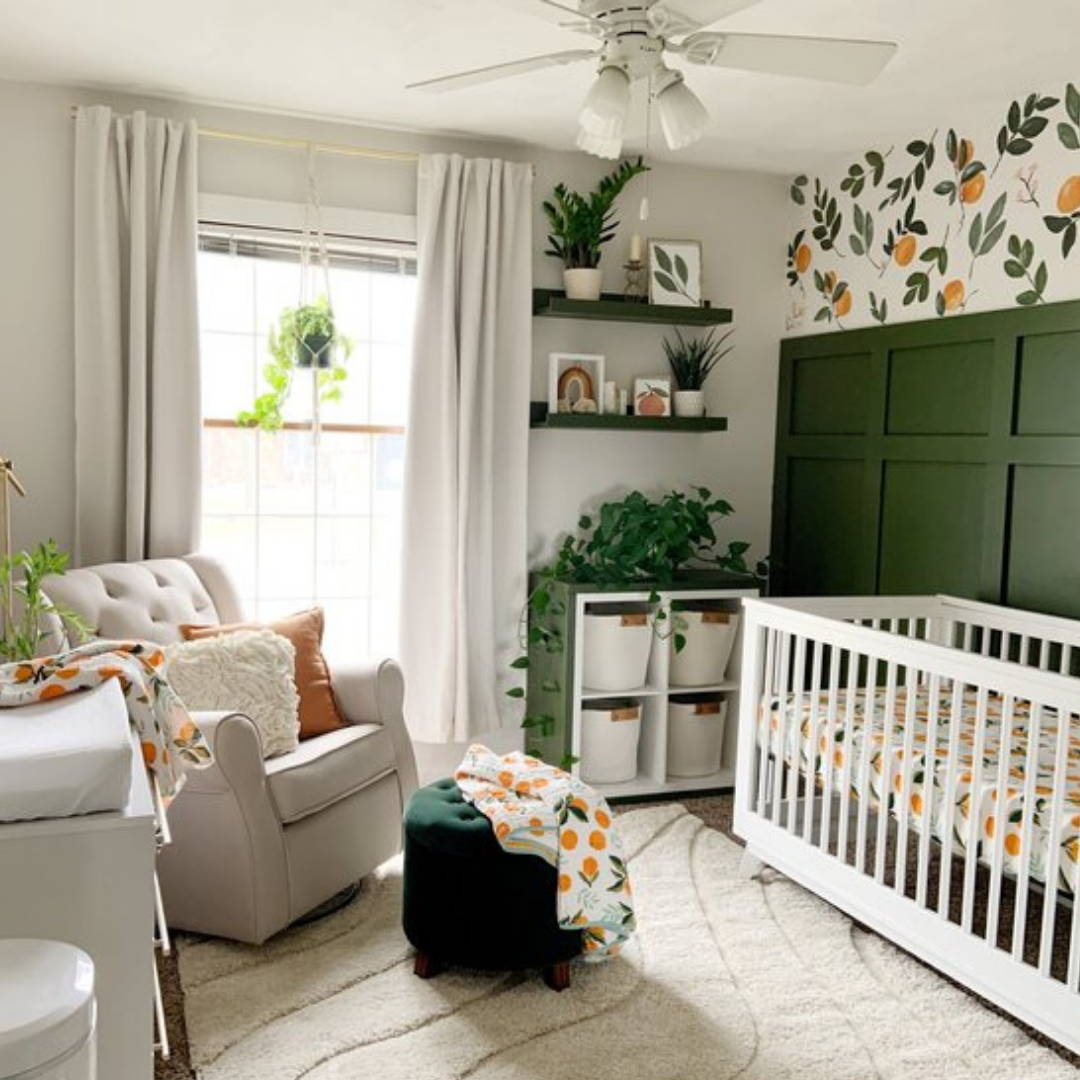 📷 
greywoodmama.com
While you are at it, try your best to steer away from gender-specific themes such as ballerina and cars as these themes can easily steer you towards a gender-specific, classic pink and blue nursery. Picking a colour palette Now that you have decided the theme, it is time to pick a colour palette to plan the room around. The easiest way to do it is by picking a picture based on the selected theme and drawing colours from it to build a colour palette. The key is to pick a neutral colour palette with pops of colour in it. Yellow, grey, green, orange and white are some of the most loved gender-neutral colours of choice.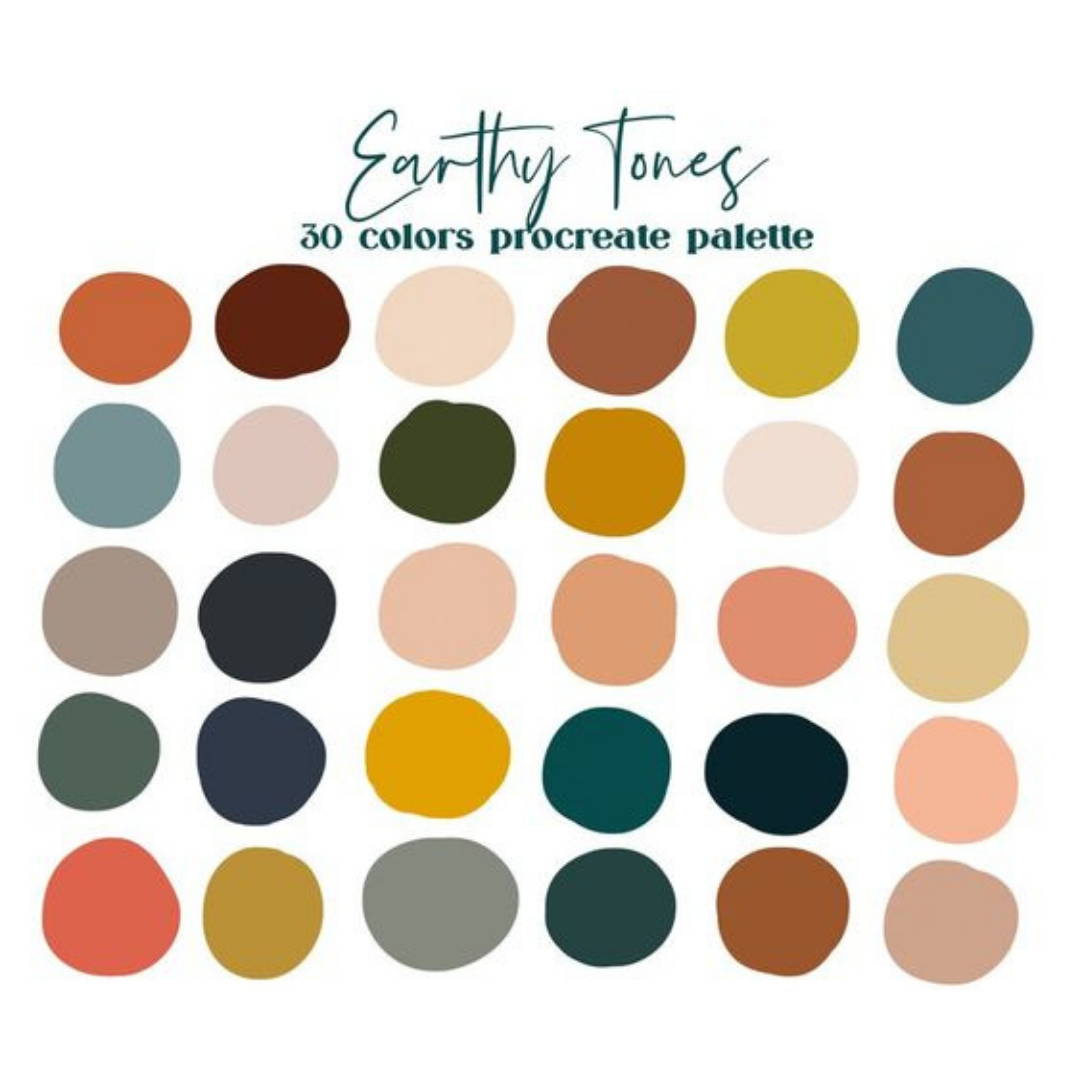 📷  Marisa Carioscia
How to add colour
A neutral nursery does not mean boring, it can be equally fun and colourful as a traditional nursery. The best way to incorporate colours in a neutral nursery is by pairing pops of colours with a more neutral colour base. Rather than designing the palette around pink and blue, you can add these two colours in conjunction with other colours.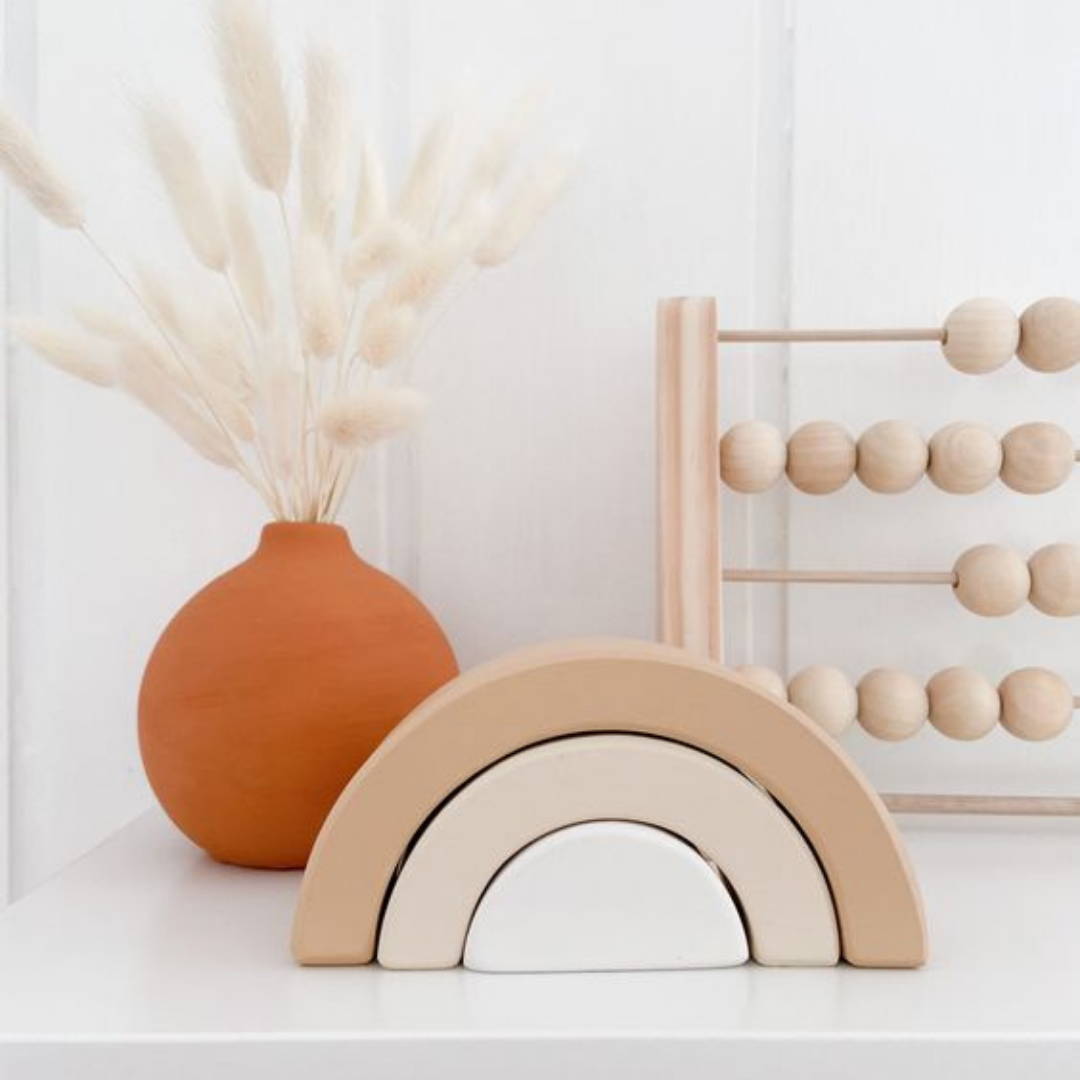 📷 miniminxkids.com
Try to keep the bigger pieces such as furniture neutral. Play around with colour through the other items in the nursery.
1. Wall
Colourful walls and wallpapers are a great way to make the nursery more lively. You can choose to create a feature wall to make a statement piece by picking a dark or vibrant colour, based on your theme. If you are not able to commit to a permanent colour or wallpaper, you can try nursery wall decals and stick-on wallpaper. 
2. Artwork and Tapestry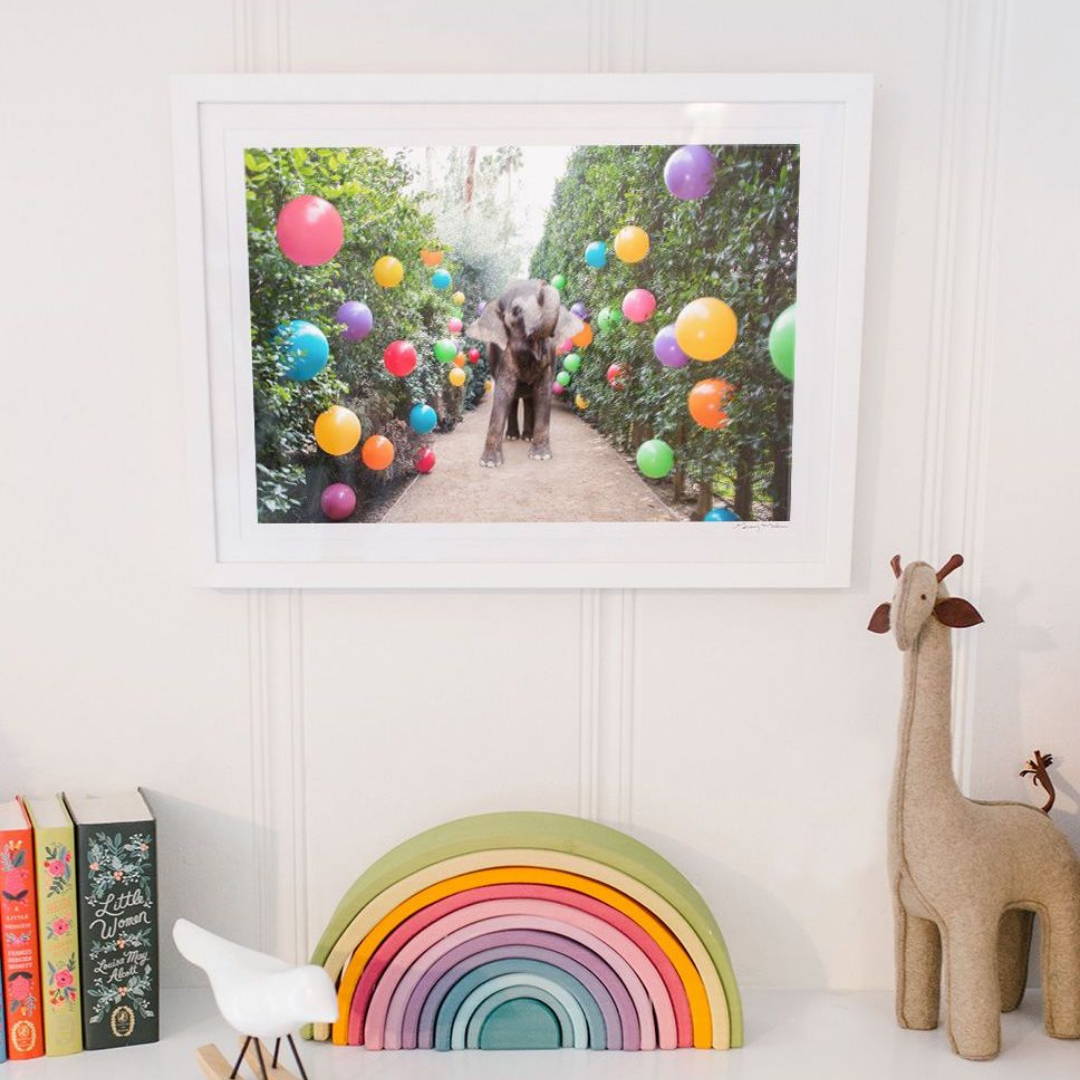 📷 
graymalin.com
If you decide to stick to a neutral white wall (or otherwise), artworks and hanging tapestries can be your pick. We love the pop of colour this artwork adds to the white walls of the nursery! How adorable are these mobiles? Overhead mobiles are not only great to keep your little one entertained but are also great to add colour and character. Pick a baby mobile based on your theme and add some colour to your neutral crib.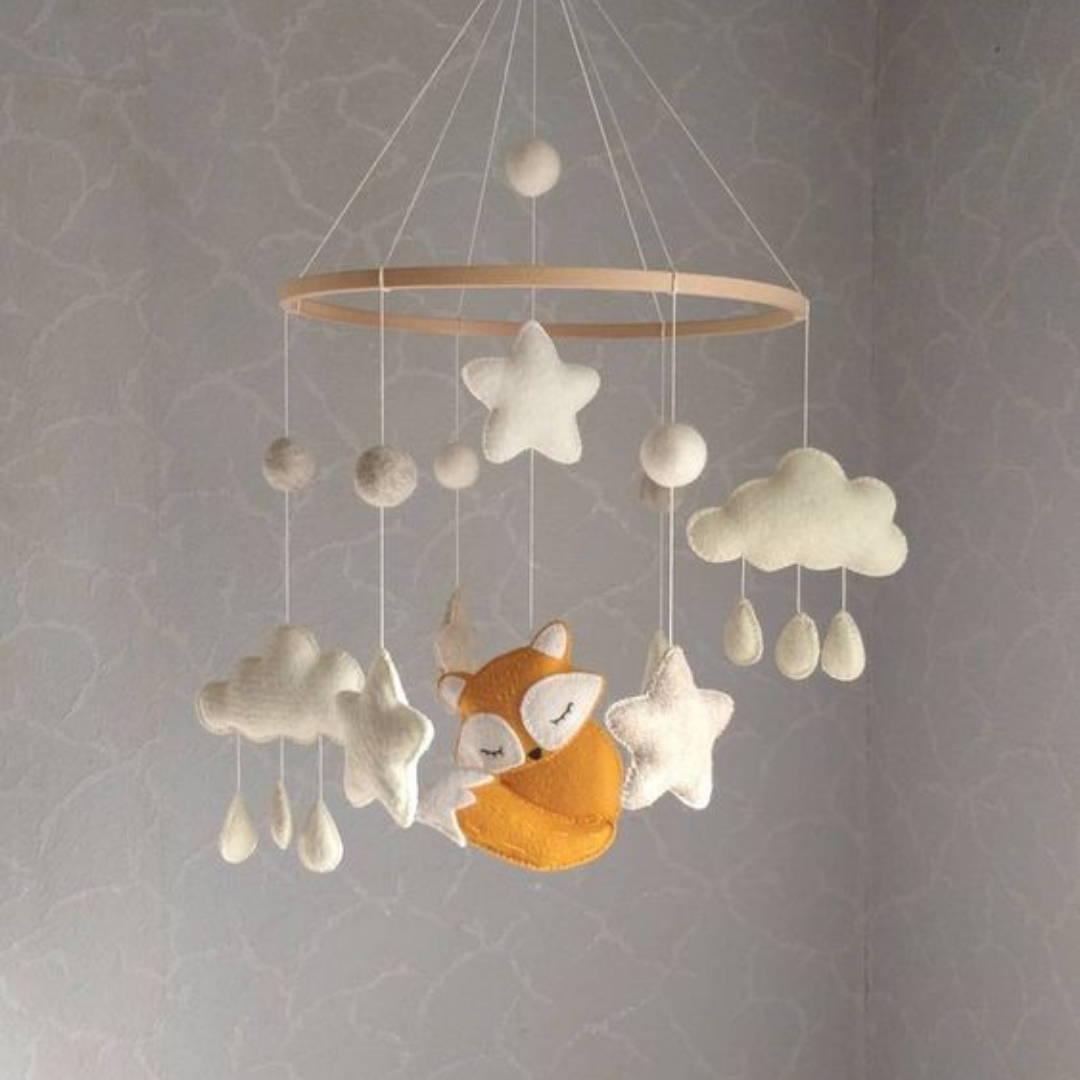 📷 
OrhideyaByElena
3. Drapes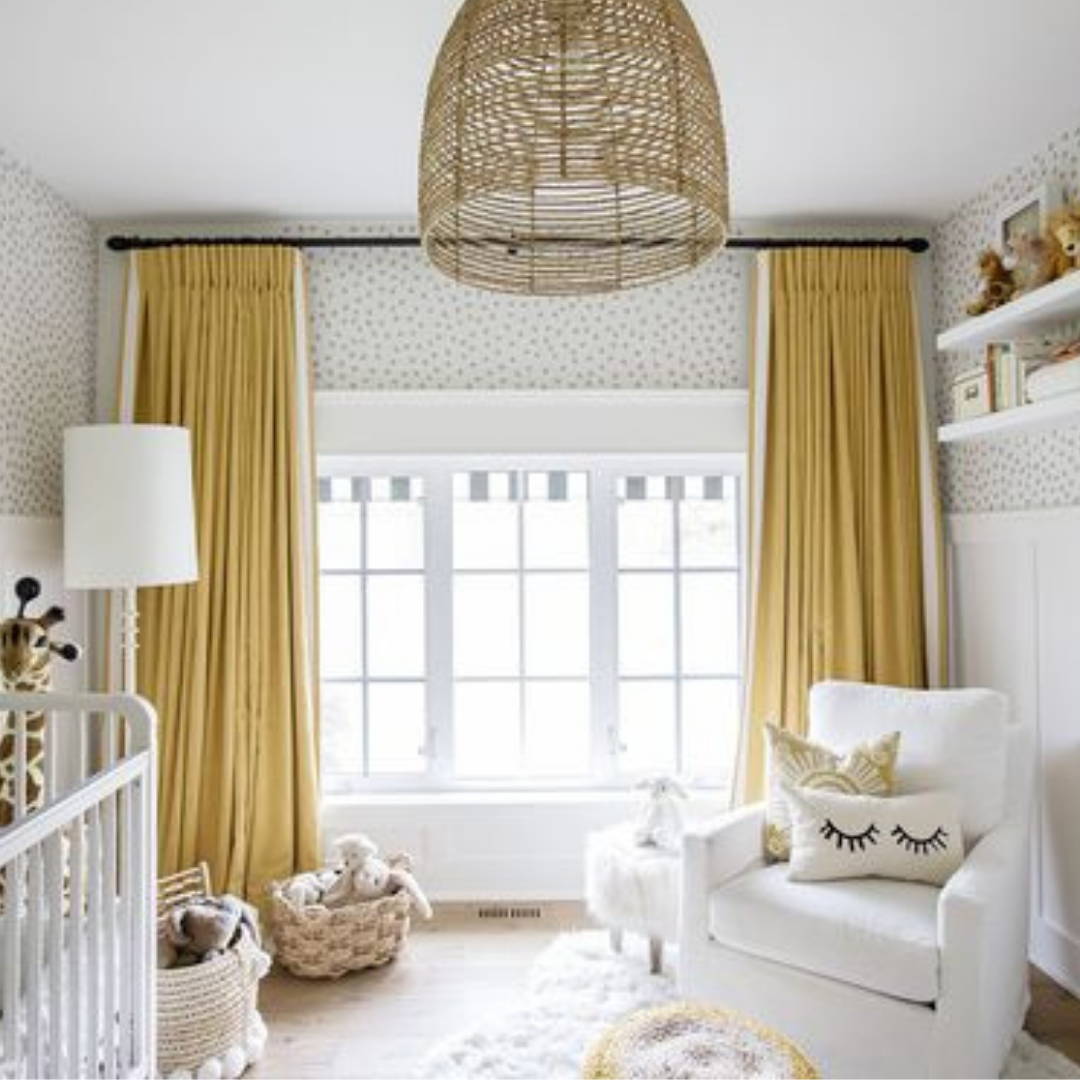 📷
jillianharris.com
If you are investing in drapes, it can be a great idea to pick a coloured or a patterned one to compliment your neutral walls. It will also add a different dimension as the sunlight shines through a coloured drape. 
4. Plants
Indoor plants are very beneficial to have around the house. Adding them to your nursery will act as a natural air purifier for your little one. Apart from that, the bright greens will add colour to your neutral nursery. The texture of the plants will also help add character to the neutral furniture pieces. Be sure to pick a non-toxic plant when shopping for your baby's nursery.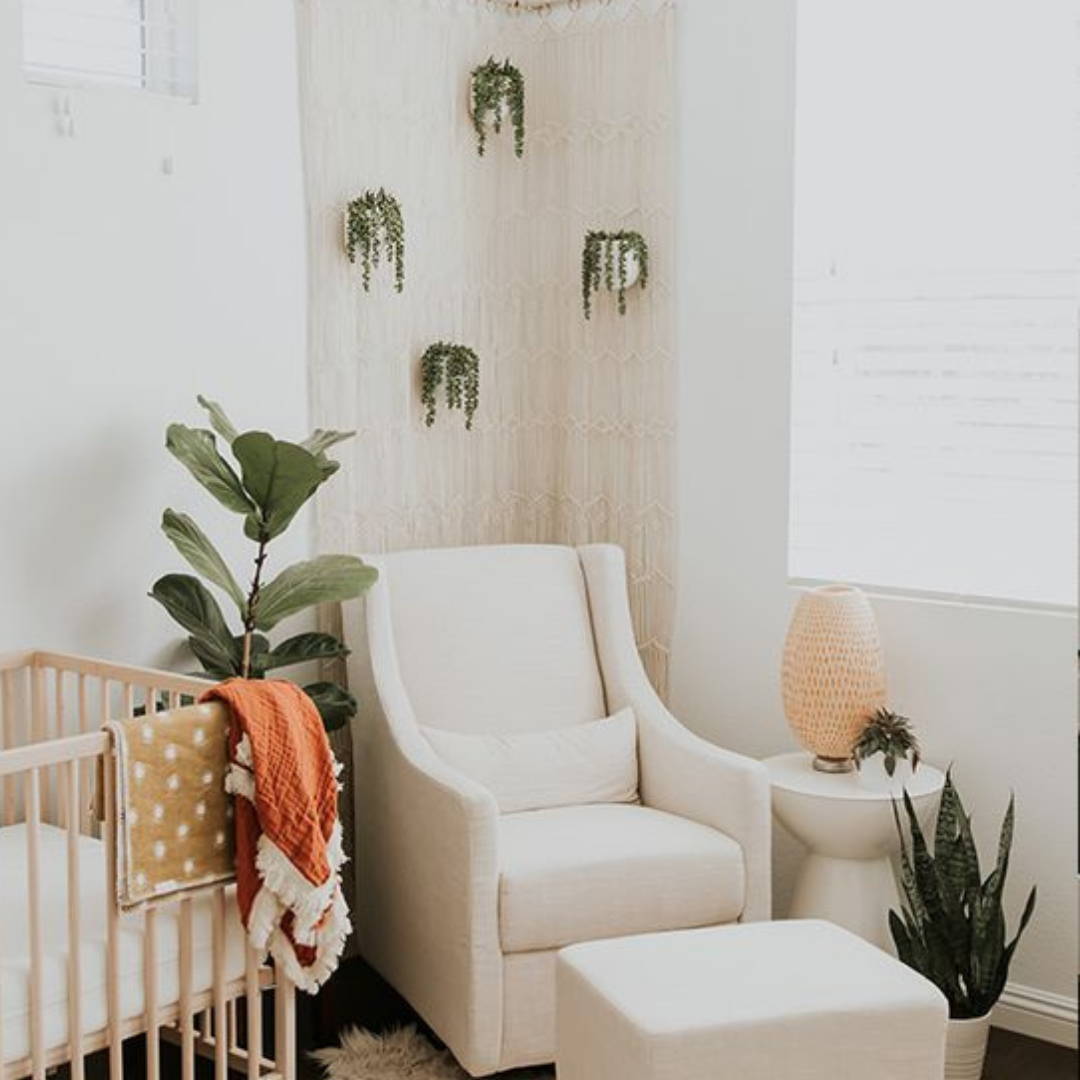 📷inspiredbythis.com
5. Furniture
Picking the right furniture is an integral part of any room and especially important for your incoming little one's first room! A crib and storage solution are must-haves; for both you and your baby's comfort, you can add a changing table and a nursing chair. While on the mission to make the nursery beautiful, remember to keep it functional. A rug may be a popular option but consider picking a playmat instead. Read more about the necessities and benefits of tummy time on a playmat for your little one, here When picking furniture, keep the larger pieces neutral throws, pillows, and tabletop decor easily. Similarly, by picking playmats with light hues of a neutral colour such as the AlZiP playmat, you can create the illusion of more open floor space.
📷AlZiP Eco Colour Folder Mat available in neutral colours for the perfect gender neutral nursery
ALZiP mat offers selections of adorable colours to create a gender-neutral kid's room. Check here to see more lifestyle photos.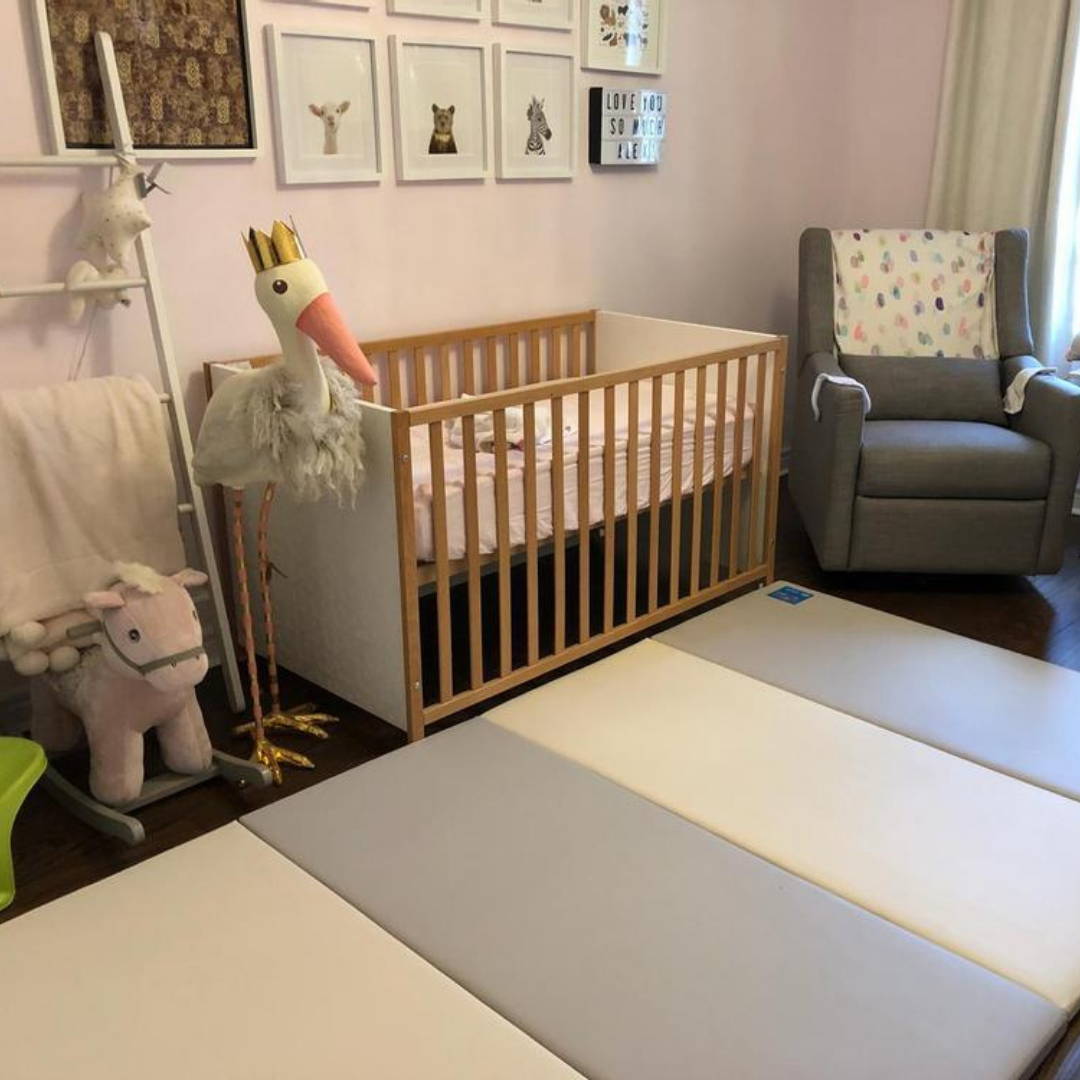 Customer Review @Danny
Gender neutral nursery opens up more options for you to pick and choose from. While making decisions, remember to create a space that resonates with you and your baby the most. Because at the end of the day, you two will be spending some of your most precious milestones and some difficult sleepless parenting nights in here. Keep it functional and then fashionable!