Top Toxins to Avoid in Common Baby Products
As parents, we all want the absolute best for our babies. But are all baby products safe?
Many of your daily use products may contain harmful toxins for your baby.
Discover the top toxins you should avoid for the safety of your baby - because your baby deserves the best.
"Babies aren't just little adults". Their immune system, metabolism, organs - all work very differently from that of an adult and exposure to harmful toxins can heavily impact their development, as well as their health.
PVC and Phthalates
PVC consists of vinyl chloride which is a cancer-causing substance. This substance can be inhaled and absorbed through the skin and as babies have more permeable skin than adults, they are vulnerable.
PVC also contains Phthalates to make the PVC soft and flexible. Absorption of Phthalates through skin or inhalation can lead to hormone disruption, asthma and development disorders amongst other side effects.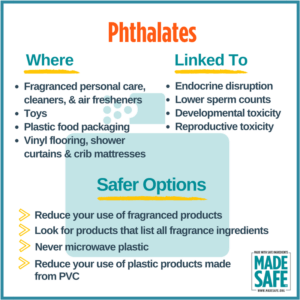 Image: Made Safe 
PVC is most commonly found in toys, plastic containers and play floor mats amongst others. AlZiP playmatis certified non-toxic, the only playmat to have an FDA approved food-grade cover, safe for your little one. Phthalates are sometimes also found in lotions to help penetrate and soften the skin. 
Formaldehyde is a toxic fume. It is commonly used to preserve dead bodies, cigarettes and the textile industry. A study showed that some children's clothes manufactured in China contained 900 times the acceptable amount of the substance according to the WHO's guidelines. Some baby shampoos and baby washes also contain this toxin. Exposure to such substances in even a small amount can lead to nose and eye irritations and long-term exposure can lead to cell damage and an increase in cancer cells. 
Lead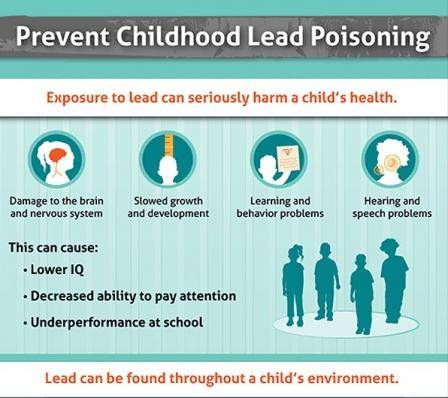 Image: WHO 
In 2003, the WHO estimated that 3.5% of mild intellectual disability worldwide is caused by lead exposure. Lead can be found via water, food, and common baby items such as toys, baby food, children's products made of vinyl or plastic, such as bibs, backpacks, car seats, and lunch boxes. 
Children under the age of 3 are especially vulnerable as they explore their new surroundings. Lead can be ingested through inhalation and consumption. Exposure to lead can cause neurodevelopmental deficits (low IQ) in children. 
Fire Retardant 
It is a form of material used in the textile industry to make sure that the clothing is slow to catch fire or burn. However, it is very easy to be affected by this toxin as it is quick to appear in the bloodstream. 
Exposure to this toxin can lead to long-term impacts such as low IQ, endocrine disruption, ADD, fertility issues and cancer. It is commonly found in baby clothes, bedding, couch, car seats, easy chairs and baby foam products such as playmats, amongst others.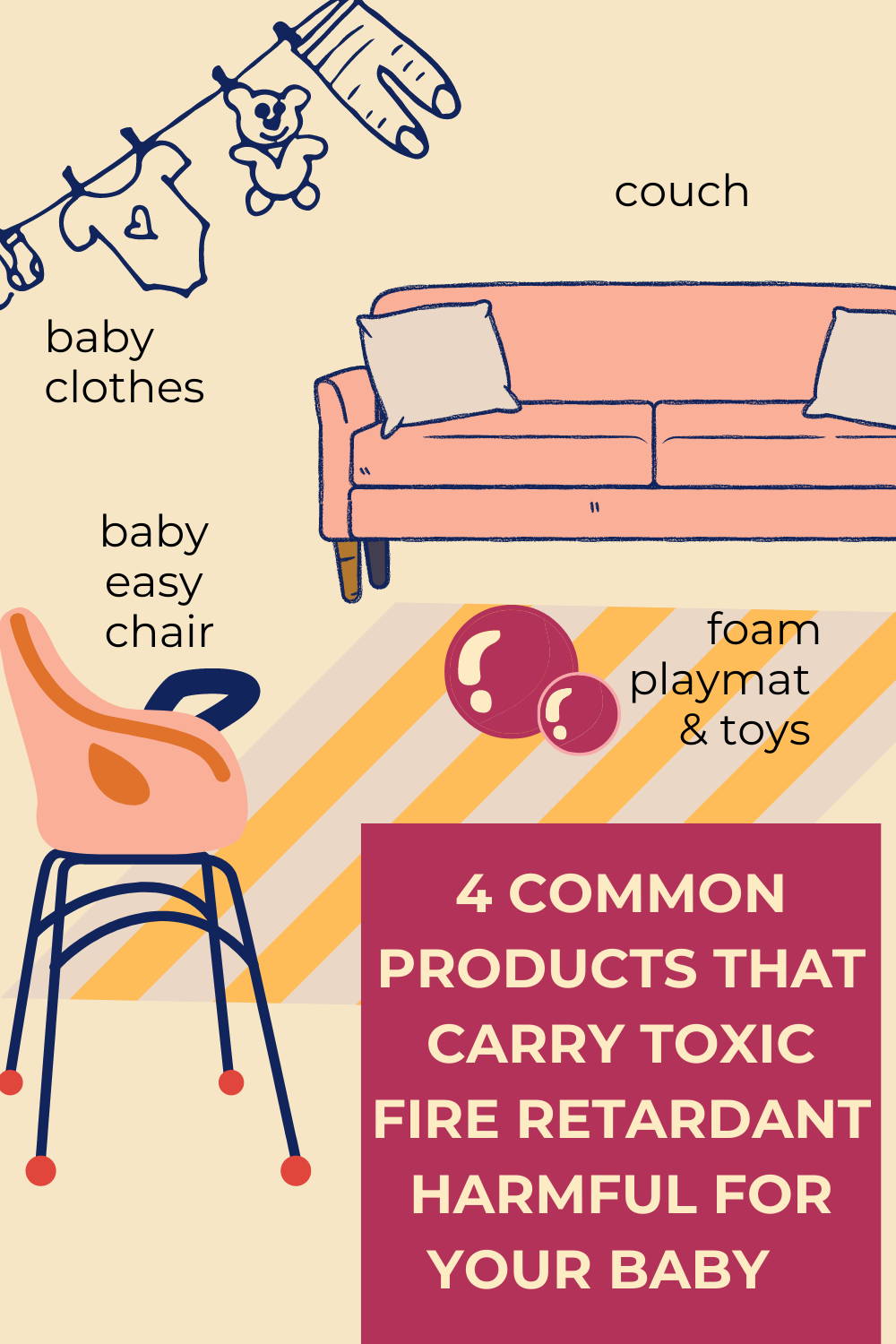 4 Common Products that Carry Toxic Fire Retardant Harmful for your Baby
Babies learn through exploration which makes them especially vulnerable. They spend extended time with items such as toys, bedding and playmats, which often contain such harmful hidden toxins.
Look for non-toxic products before you make your next purchase for your baby. Take a deep dive into the existing baby products to rule out the possibility of exposure to minimize the risks of such toxins, for both your little one and you.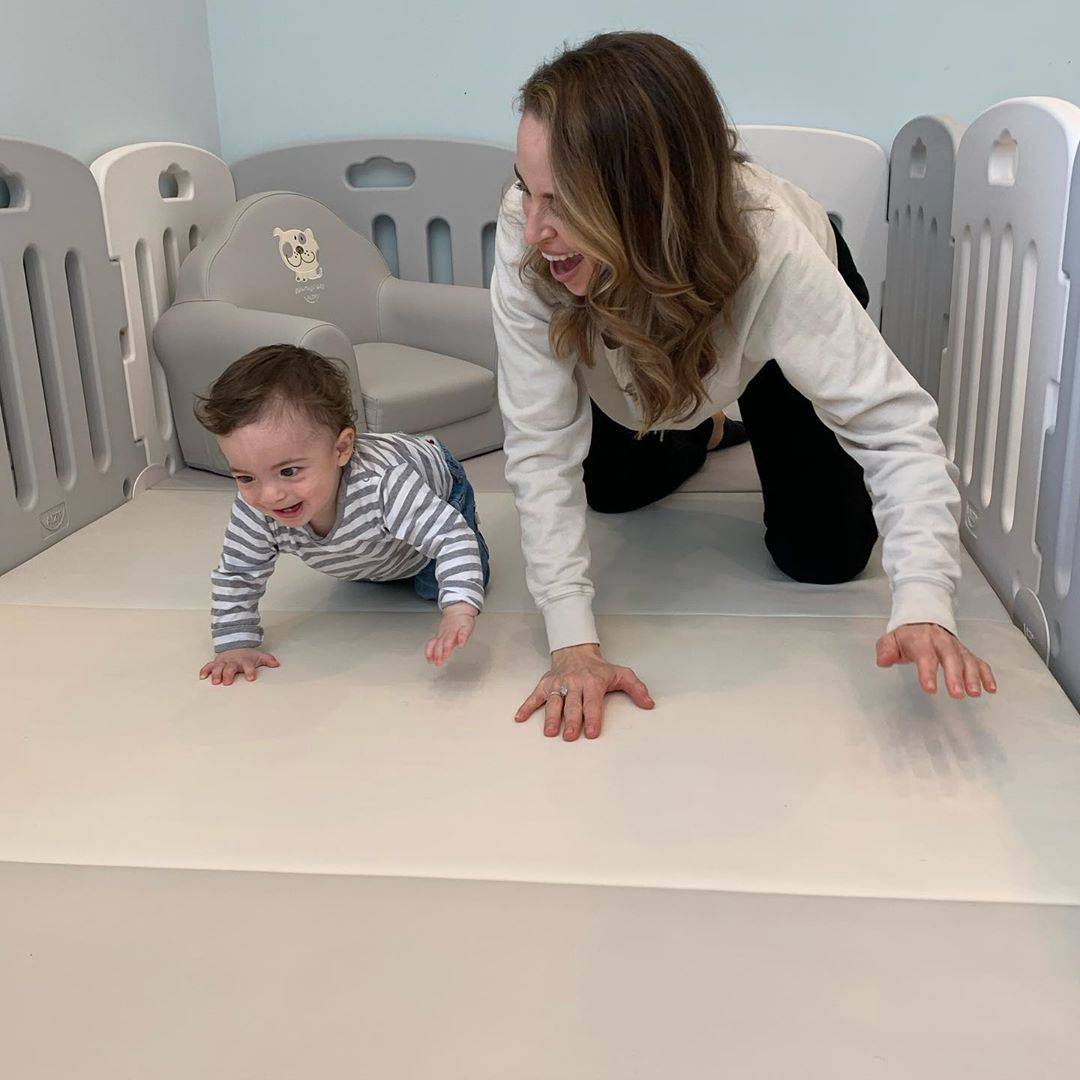 " I like AlZiP mat because it's free of PVC, BPA, Lead, Phthalates and other nasty stuff" - 📷 Review by @jedediahbila
At Wunderkids, we understand your worry as a parent. AlZiP matis made of buttery soft vegan leather - the only FDA approved food-grade mat cover. As it is certified non-toxic (free from PVC, Phthalates, BPA, Lead and other harmful toxin free) and hypoallergenic, we encourage you to allow your kids to explore free of worry. Watch you baby develop as they play and explore!