Must Have Baby Nursery Items
Soon after getting pregnant, parents start envisioning the perfect room for their little one - a beautiful baby nursery. With uncountable options in the market, you may sometimes feel like you need it all. But rationally, do you need it all? There is so much you need to remember and it is easy to forget some essential items. This is why we have created a must-have checklist for the perfect nursery, and some additional items that you may choose to buy according to your baby's needs.
6 Must-Have Baby Nursery Items
The most crucial item to invest in is where your baby will spend most of their day as a newborn - the crib. Newborns are asleep a big chunk of the day, which is why it is vital to have a comfortable and safe place for them.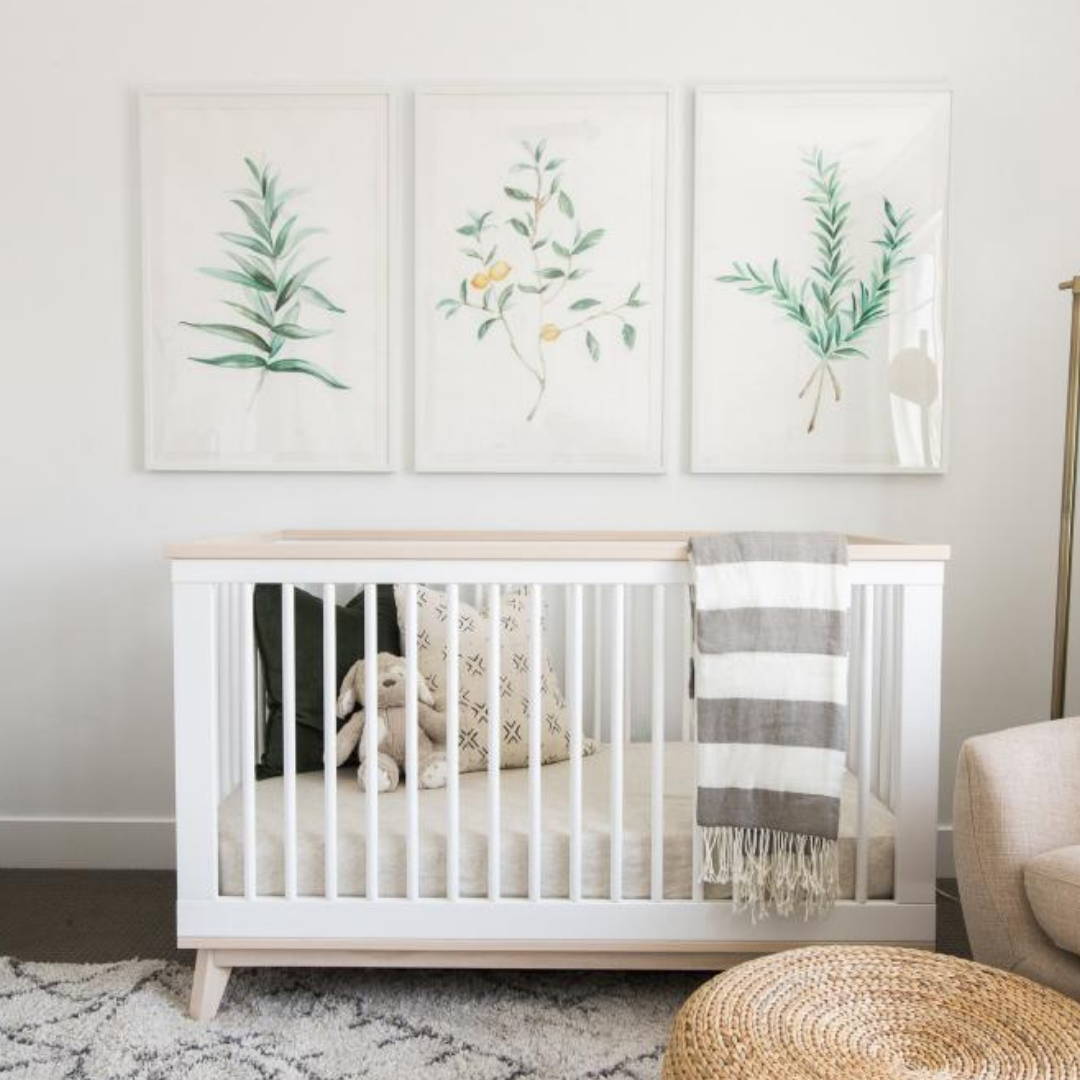 Crib | 📷 hgtv.com
You can choose to have a crib or a bassinet, or both. Having either one is vital. The main difference between cribs versus bassinet is size. If you feel short on space for a big crib, you can pick a bassinet instead. Additionally, bassinets are portable so you can move them from room to room, according to preference. No matter which one you choose, make sure it is safe and baby-proofed. 
Picking a crib with clear visibility for a baby monitor may be a point of consideration for you if you're planning on having a monitor set up. 
2. Crib Mattress
Next to the crib, it is vital to pick a safe and comfortable mattress for your little one. While it may seem that the softest mattress may be the most comfortable for your baby, it is not the ideal choice. The mattress needs to be firm. This will avoid damage to their soft bones and joints from sinking into the mattress. Rather, the firm mattress will provide support to their joints. 
The size of the mattress is also very important. Ideally, the mattress is a perfect fit for the crib with big holes or overflow bumps. To avoid hazard and risk, make sure that the gap between the baby mattress and crib is less than two fingers. 
Toxins found in everyday products can affect your baby negatively both in the short run and long run. When picking a mattress, look for a Green Guard certification to ensure it is non-toxic. To read more about toxins in every product, their effects on babies, and how to avoid them, read our blog here.
Pick a material of choice. There are quite a few options available. To make your life easier, you may choose to get a waterproof mattress cover to help you during those long nights. All you need to do is switch out the cover when there is a mess.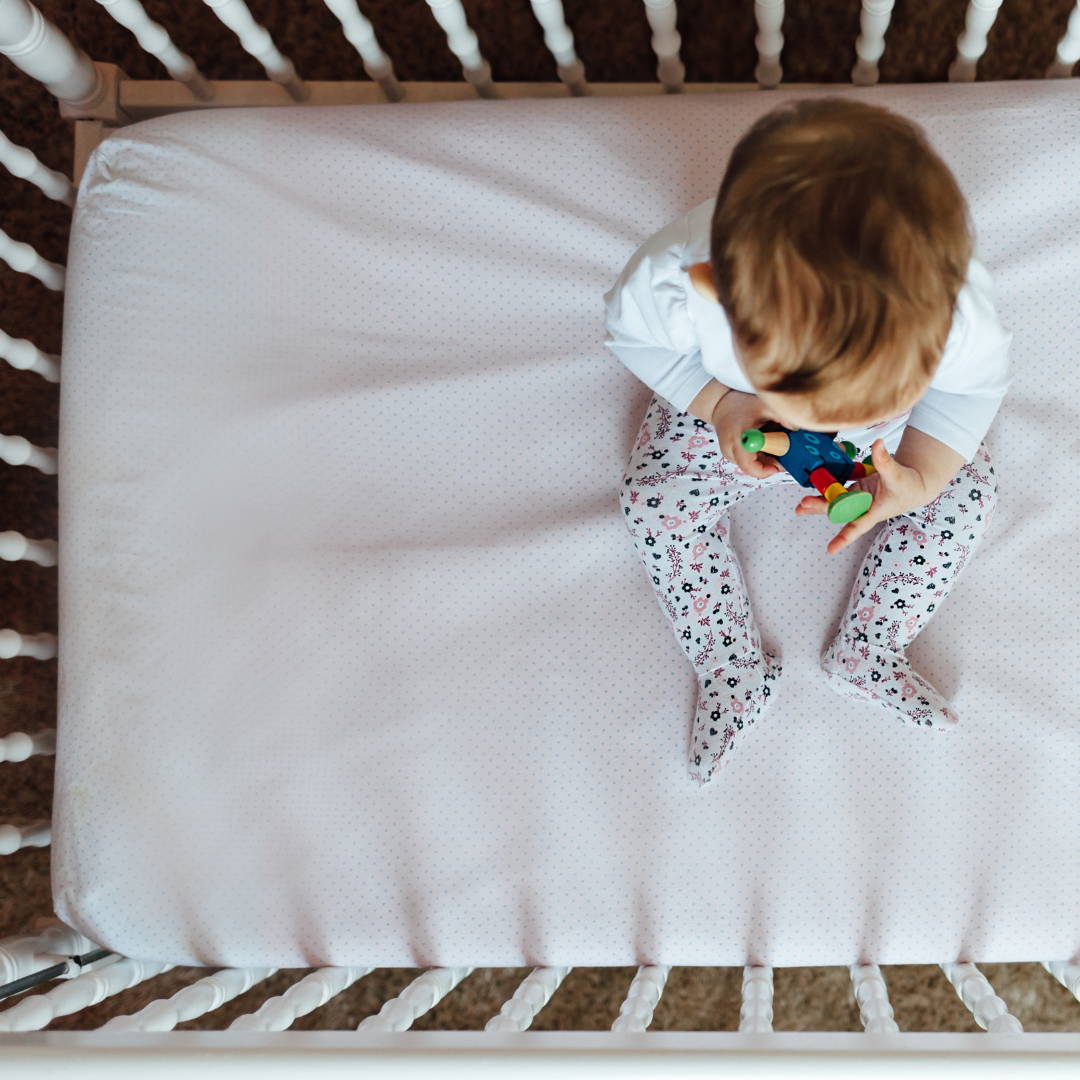 3. Crib Bedding
Fitted sheets are the best option. Not only are they hazard-free, but they will also keep the sheet in place and mess-free as your baby moves around. It is a good idea to invest in a few sheets together as your little one may have accidents leading to frequent washes. Purchase pillows and blankets according to your choice.
4. Playmat
The American Academy of Pediatrics (AAP) suggests that your baby can start practicing tummy time as early as day 1. The ideal spot for your baby to practice tummy time is on a firm playmat. Even though beds may seem like the ideal spot, the mattress is too soft compared to that of a firm playmat - leading to negative effects on their joints and bones. Sofas pose a hazard for babies falling off. Sofas also contain harmful toxins that you should avoid for your baby. Similarly, carpets and rugs carry harmful toxins and are also too hard for your baby to be comfortable. So, investing in a suitable playmat is the great choice for your baby's development. Read more about how to design the perfect baby tummy time.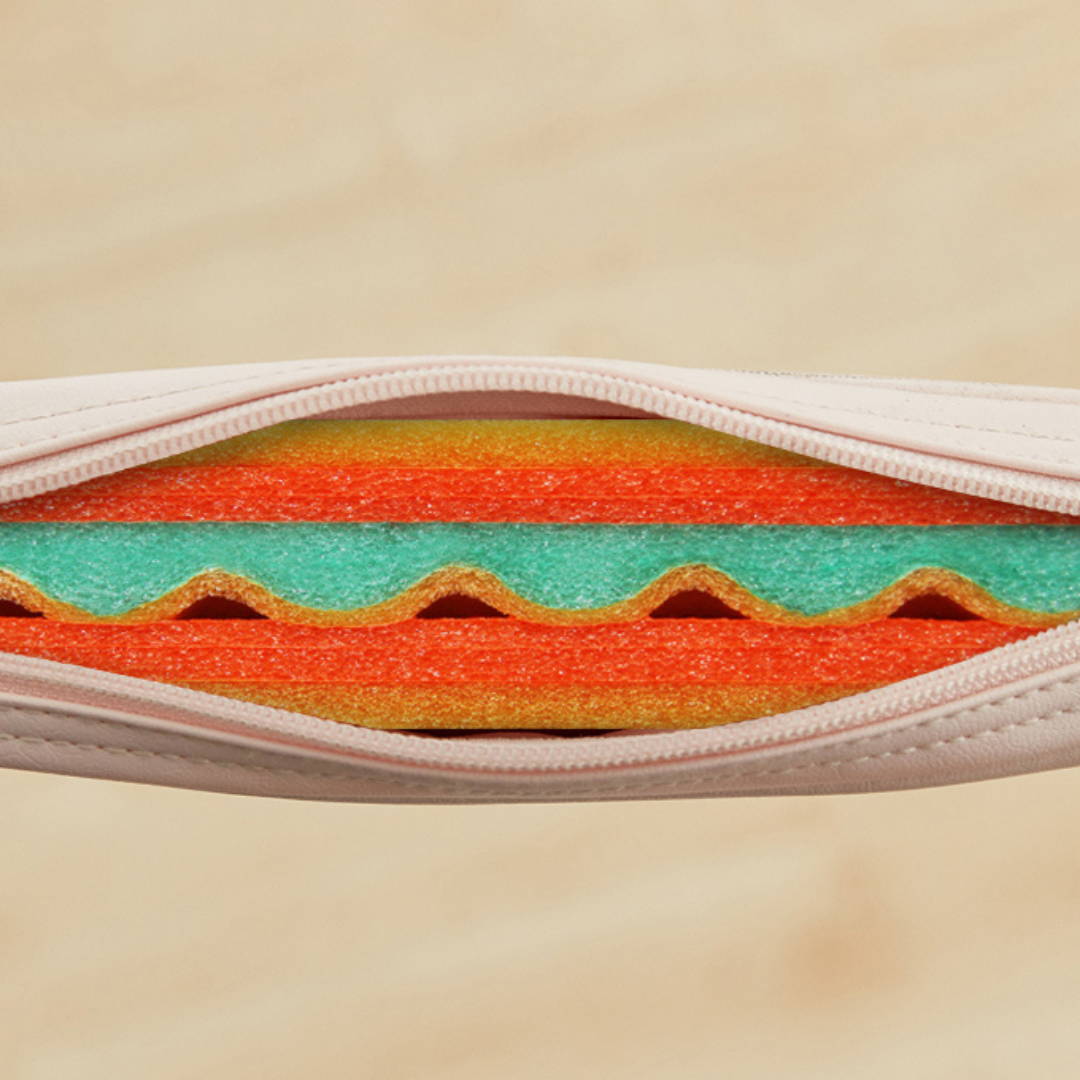 Unique egg-box shape foam inside ALZiP mat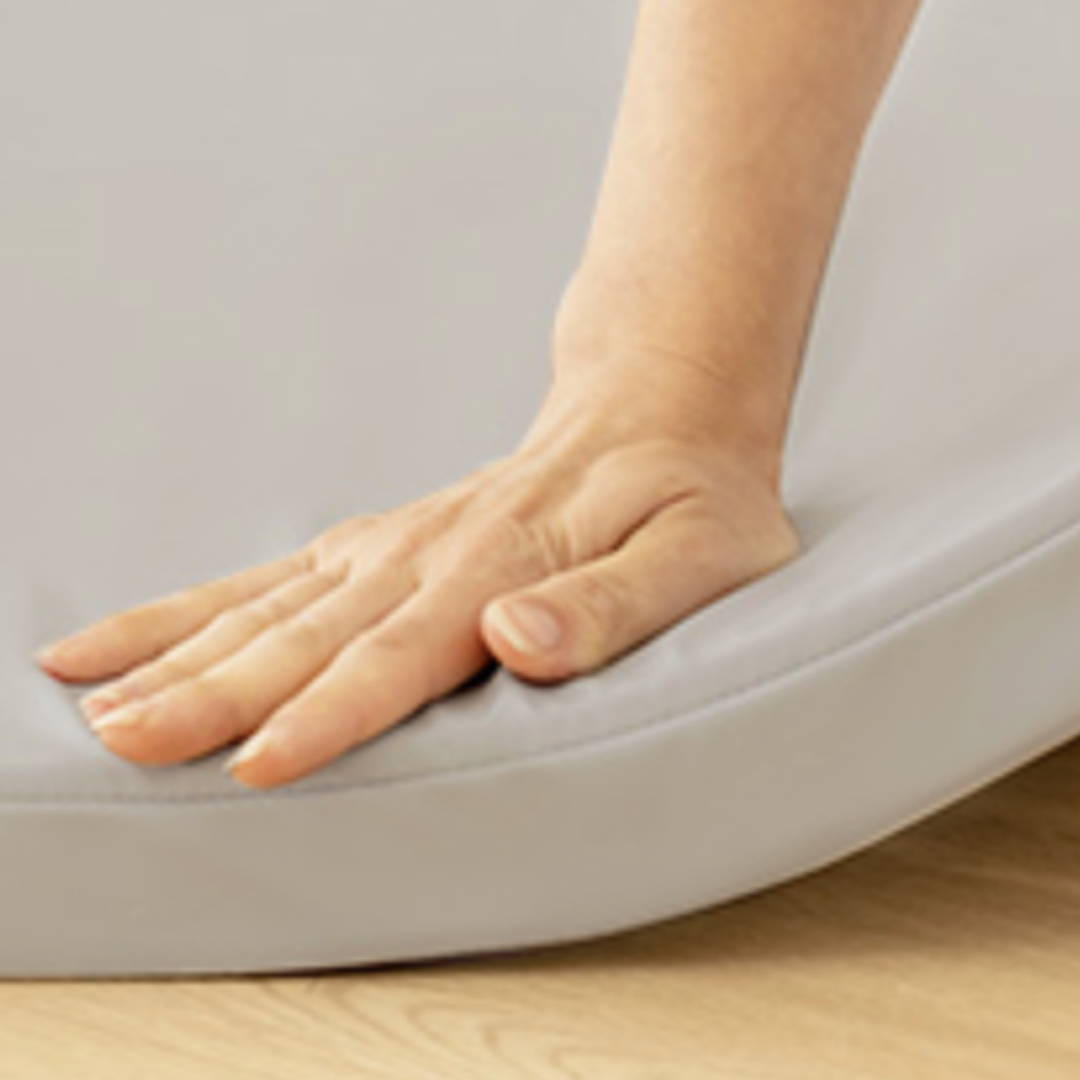 Perfect amount of firmness and cushioning
ALZiP mat is a non-toxic and hypoallergenic playmat, perfect for your little one. The unique 9 layers of egg-box shape foam provide the right amount of firmness needed to support your baby in their developmental journey. It is also waterproof and stain-resistant, ensuring easy clean-up whenever your little one makes a mess.
Not only for the newborn period, but your baby can use ALZiP mat for years to come as they start crawling, sitting up, walking, and eventually playing. The foam is designed to absorb shock to reduce the effects on your little one as they grow up to play, jump around and sometimes fall.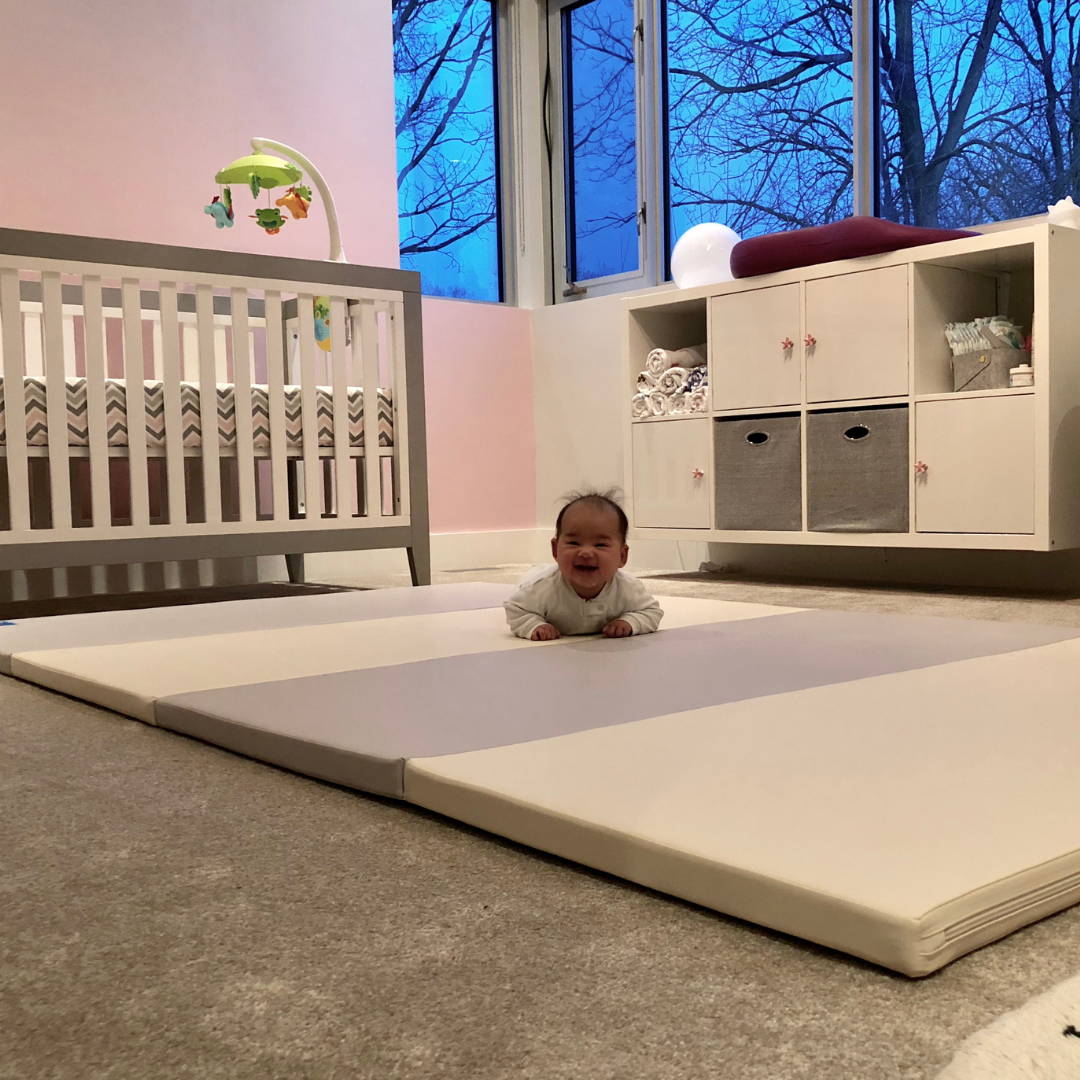 Customer review: 📷 Rei with ALZiP Eco Color Folder Mat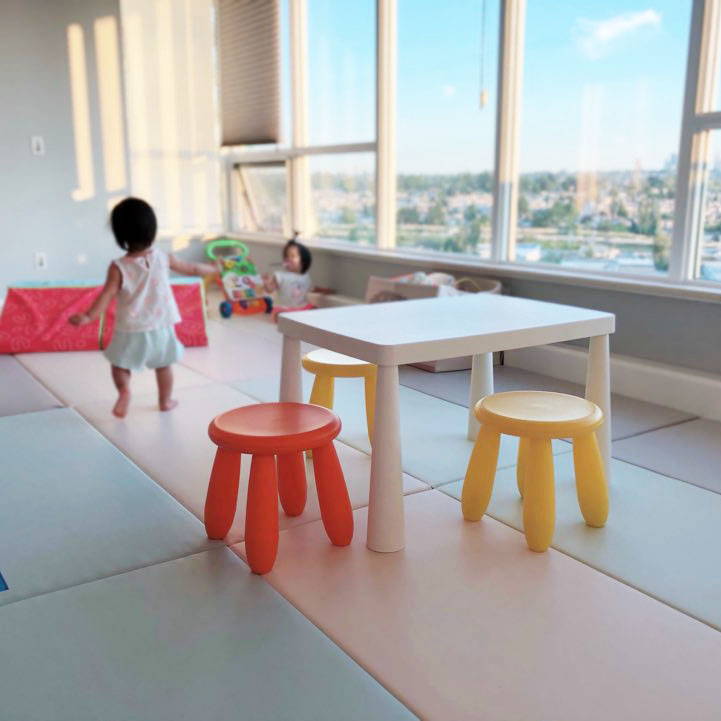 Customer review: 📷 Haejung C with ALZiP Eco Color Folder Mat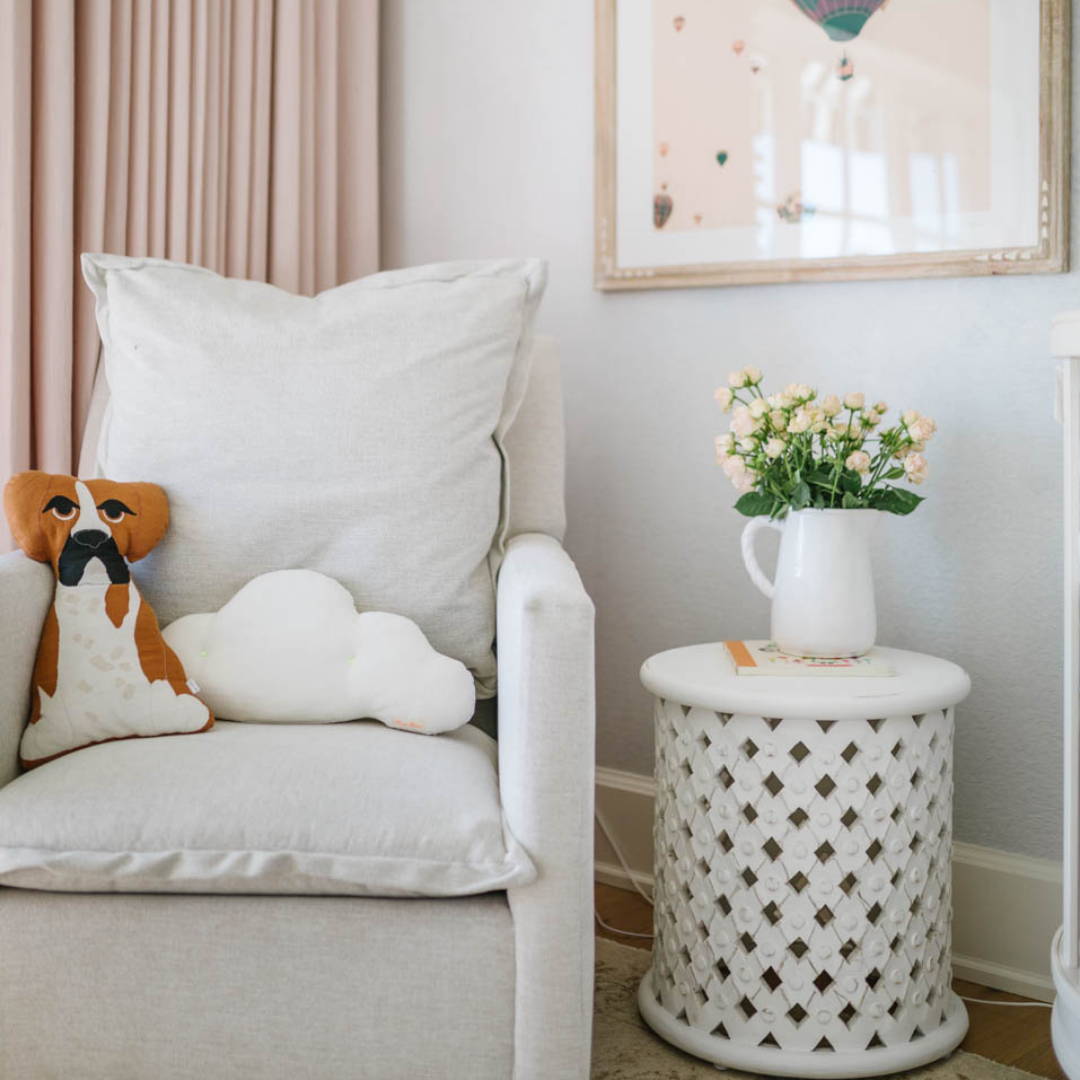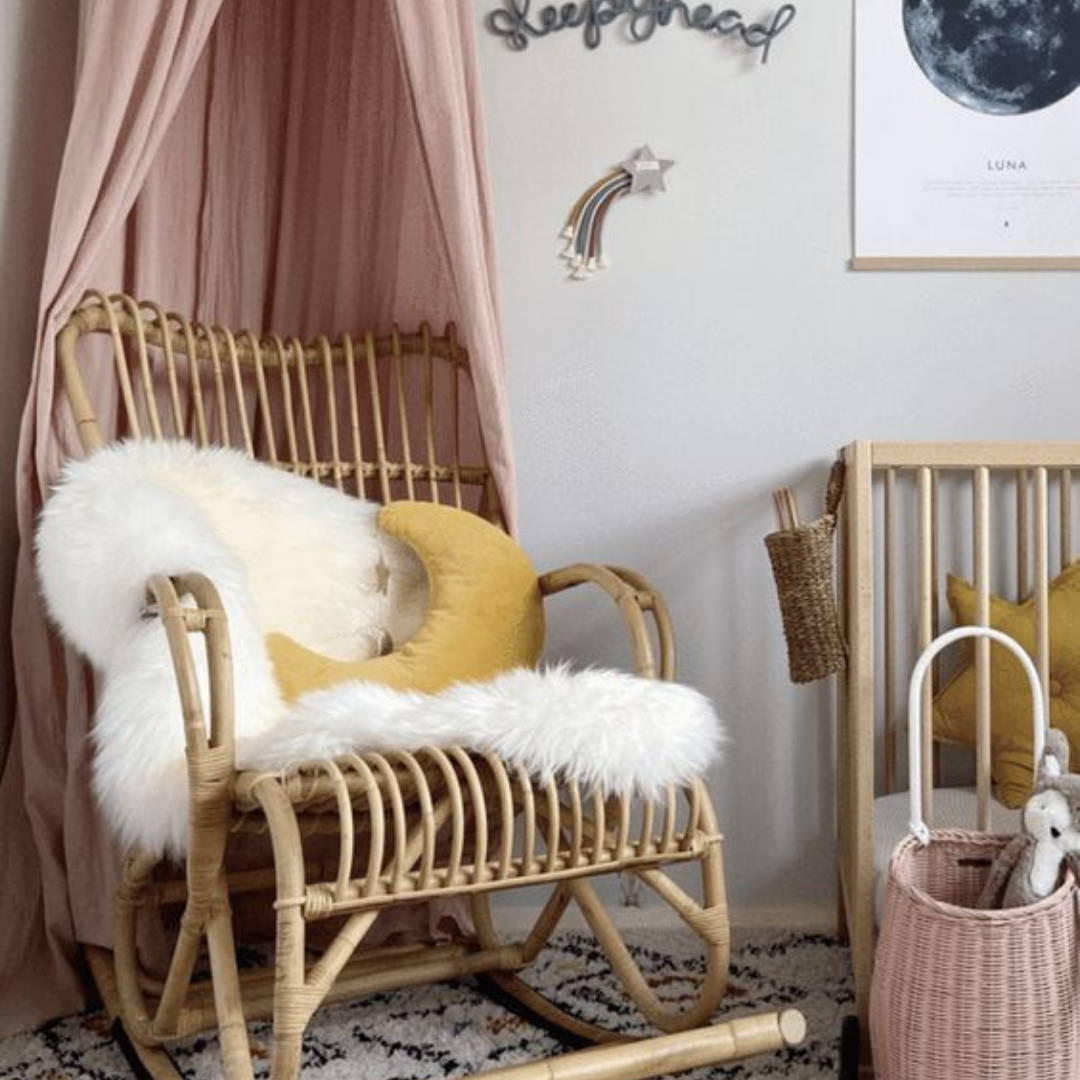 A nursing chair is a great investment for both a nursing parent and the baby. Picking a comfortable chair will help make the process much more comfortable and enjoyable for both mum and baby. Pick a chair that can rock, lean or swivel and also allow you to rest your legs. On difficult nights, you will be grateful for this comfortable piece in the nursery. 
Alongside a nursing chair, investing in a nursing pillow will help prop the baby's head up when feeding. Through this, you can help your baby avoid indigestion and gas issues. Manually holding up the baby's head can be strenuous. As babies need to be fed multiple times throughout the day and night, investing in an appropriate nursing pillow will make the feeding process more enjoyable.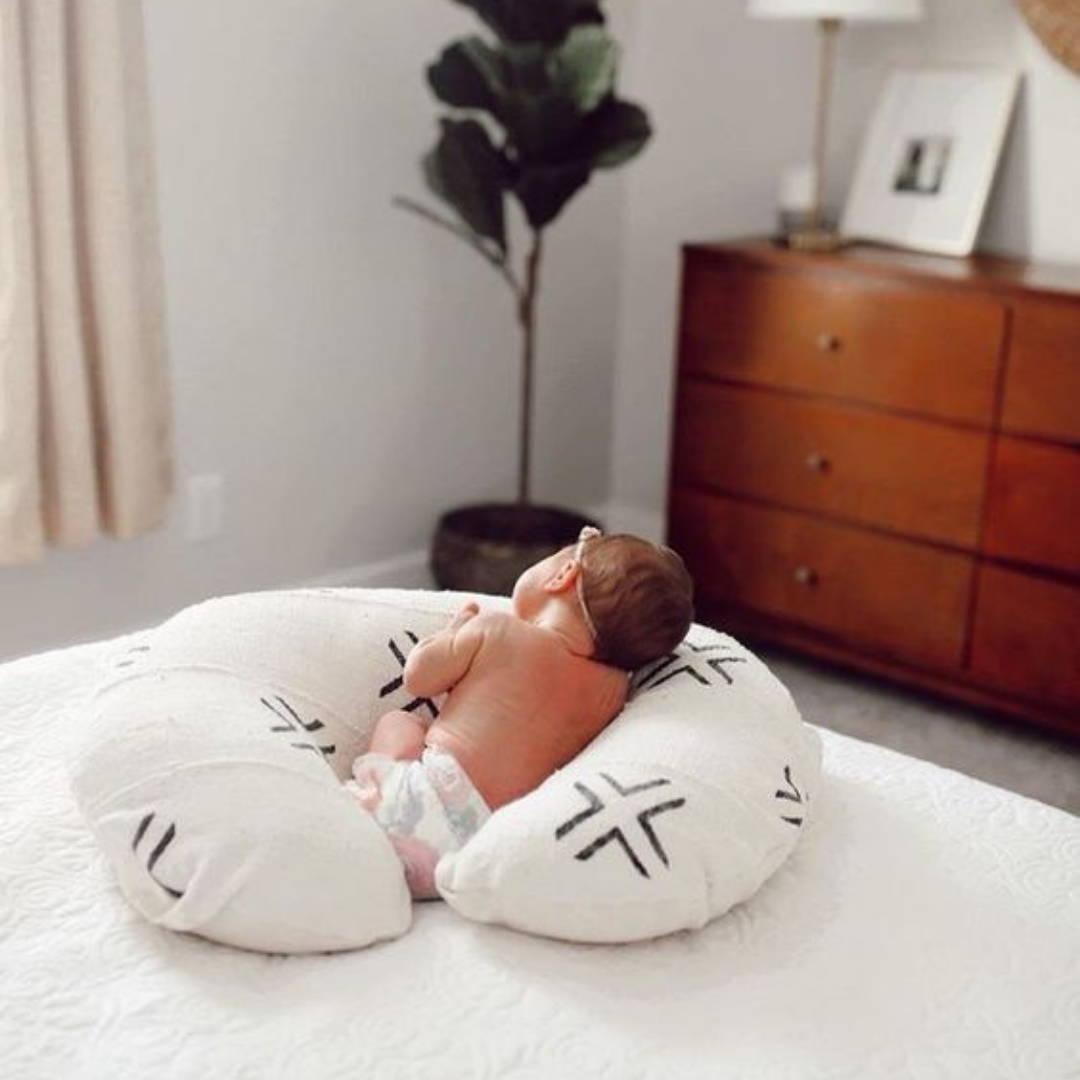 6. Dresser and Drawers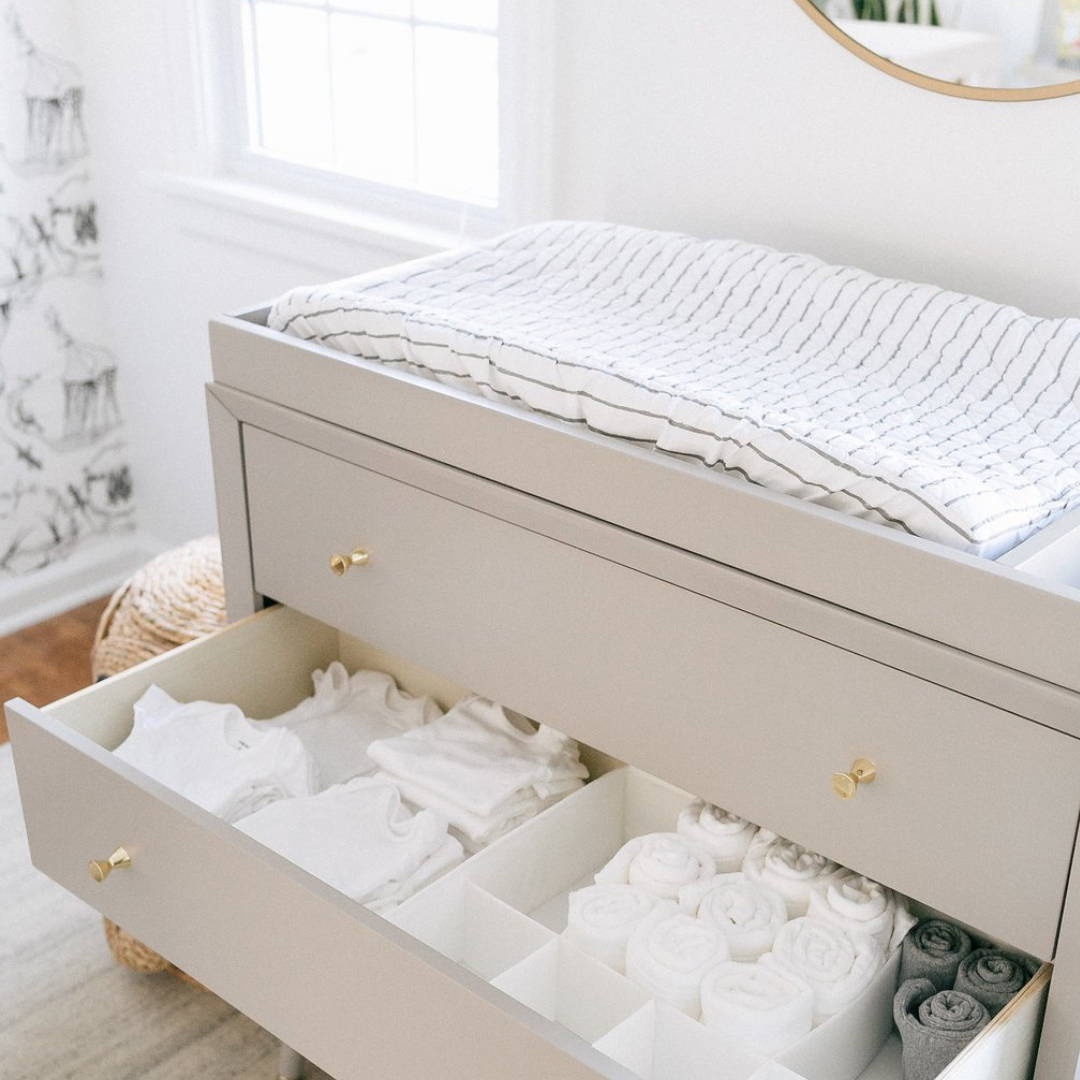 You'll be surprised to know the number of clothes your little one needs. From onesies to accessories such as socks and mittens, they're likely to have numerous pieces and different sizes as they outgrow them quickly. Investing in a dresser will provide a lot of space for you to organize the many clothing pieces, especially the small ones that are hard to hang.
The top surface of the dresser can also double as a changing station. Instead of investing in an additional piece of furniture, add a changing pad on top of the dresser to create a changing station. Plus, drawers can house the diapers and other changing items
The needs of each baby and parents are different. These are the top must-haves in a nursery that every baby will need. However, there are many more items that may not be a need but can make your life easier. Here are a few items that you may consider buying depending on your individual needs:
White noise machine
Overhead-mobile
Toys and toy station for storage
Nightlight
Clothes hamper/laundry basket
Having a baby can be stressful but remember to enjoy all moments such as designing your little one's room! Create a checklist ahead of time to make the process easier. 
Now that you know exactly what you need for a nursery, do you need help picking a theme? Read our blog to know all about our Guide to a Gender Neutral Nursery- from themes to must-have items, we have covered it all for you!